So you like our site and you want to read our articles, but you forget, get lost on doing other things.  We know, you're busy.  But there's hope!  Here is the lowdown on how to subscribe to Layers of Learning (and any other sites you want to keep up with).
This site, and nearly every other site, produces something called an RSS Feed.  RSS stands for Really Simple Syndication.  It means that our blog puts out our articles that can be picked up by a third party reader.  This is what our feed looks like in its raw form.  An RSS reader grabs that raw data and turns it back into something pretty.
This is lucky for you because it makes it super easy to keep up with our blog posts.
There are two ways.
First Way: Email Inbox
Subscribe to get emails from us in your inbox.  You will get one email every day we post, which is running to about once a week lately.  (Ahem . . .  or at least we try).  It could be a little more or a little less, but you'll always be keeping one eye on us with no effort on your part.
Here. We'll make it easy for you to subscribe to Layers of Learning.  Just put your email in right now and you're done.
---
---
At the bottom of every email you receive there is a link that says "unsubscribe". To stop getting the emails you just click that.
Second Way: Feed Reader
The second way to subscribe to Layers of Learning is by using a reader.  This is cool because you can choose which blogs or sites you want to follow and your articles are presented to you like a magazine.  You can easily add more or get rid of some if they're not interesting you after all.
Michelle uses Feedreader and gets her feeds on her tablet.  You can read the feeds in your browser on your computer too and all the readers have apps for phones.  You can sit around in the doctor's waiting room or at your kid's basketball practice reading your favorite blogs.   As you scroll through the articles, you can click on them to go to the site or click on links in the articles to go wherever the links send you, right from inside the reader.  You can even sign up for things like newsletters or site memberships right inside the reader. And you can share to Facebook or Twitter or whatever, from right inside the reader.  The specific features of readers differ.  Try out a few to see what you like.
Many feed readers are free.  Try one of these: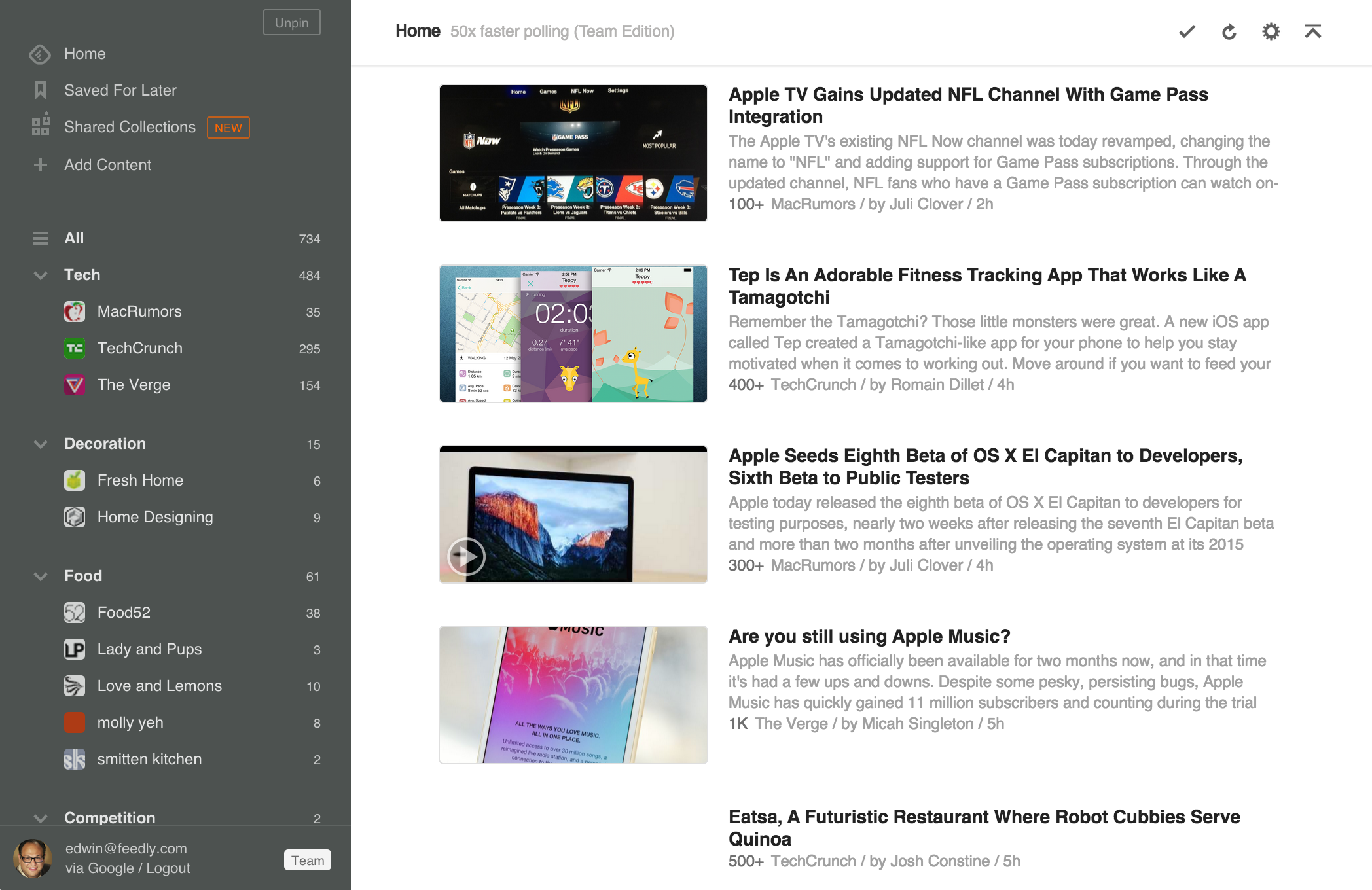 ---
After you get the reader set up, you just search for "Layers of Learning" and add it.  Done.  The reader will find our feed for you, you don't have to do anything techy.
For specifics on how to use each reader, check out the how-to articles on the reader's site.
Have a question or a favorite feed reader?  Leave a comment!