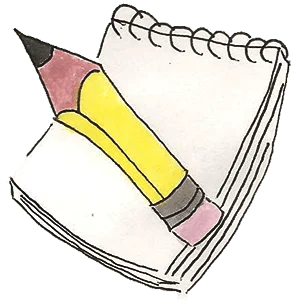 Writer's Workshop, a writing curriculum for the whole family, comes with this page of extra Writer's Workshop resources, help, and links, arranged by unit.
Search the Writer's Workshop Pinterest Board for even more ideas.
Writer's Workshop Jump Start Resources

Sentences, Paragraphs, & Narrations Resources
Descriptions & Instructions Resources
Fanciful Stories Resources
Poetry Resources
True Stories Resources
Reports & Essays Resources
Sample Reports & Essays
Letters Resources
Persuasive Writing Resources
Free Samples
Try family-style homeschooling now with free samples of four Layers of Learning units when you subscribe. You'll get to try family-style history, geography, science, and arts with your children.
You can unsubscribe any time.