The first thing you should know is that besides being homeschool moms, we're sisters. Michelle is big sis and Karen is little sis. Here we are as little learners . . . we'll just say, some years ago . . .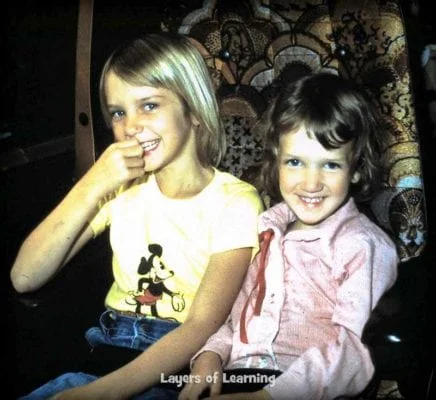 When we grew up we started homeschooling our kids. Mostly we loved it, but there are always struggles. One of those was finding the right curriculum for our needs.
Why We Started the Layers of Learning Project
The Layers of Learning Project started in 2008 when our family got together for a family reunion and we were complaining about how we could not find the perfect curriculum. See, we wanted something that would bring our kids from 1st grade clear through 12th in a unified way.
Karen wanted lots of hands-on crafts, games, and field trips. Michelle wanted printables, discussions, and historical maps. Karen wanted a complete idea and resource book organized by units so she could plan her whole year in advance down to the supplies. Michelle wanted something that was grab-and-go for the days (could be every day, but we're not sayin') that she doesn't get everything planned ahead.
We both wanted a master outline of learning that we could add all sorts of project ideas to. Something that would be linked to all the vast resources of the internet. Something that could grow with our kids. And something that we could use to teach all our kids at once, family school style, since we both have large families. Michelle has six kids and Karen has four.
Our Solution
So Mom said we should just write one. Karen looked at Michelle doubtfully. Michelle looked at Karen with trepidation. And then we said, "Yeah, we can totally do that."
So now we're homeschooling our kids, writing a spankin' good curriculum, maintaining a website (channeling our inner techies has been a whole adventure right there), writing regular blog posts, and most days getting dinner on the table.
If we talk about Layers of Learning incessantly at the family reunion each year instead of complaining about the lack of decent curriculum in the homeschool world, that would be Mom's fault. Thanks Mom. For everything.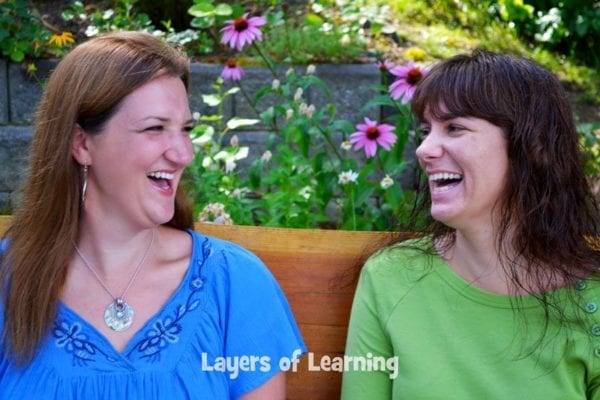 Come See What We Created
We would like to direct you to our curriculum guide. It walks you through the Layers of Learning Curriculum, explaining what's inside, our philosophy, and how to use it.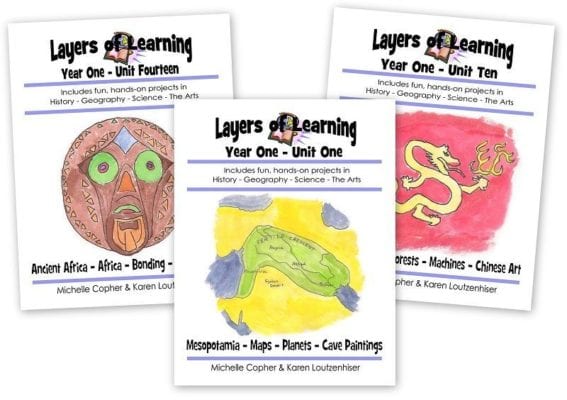 More On Michelle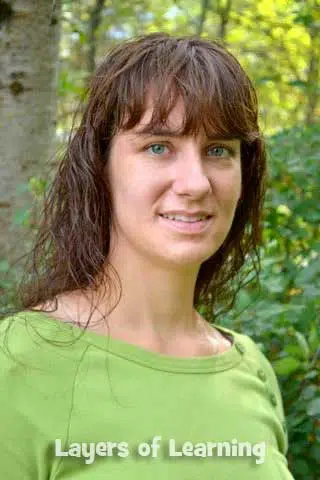 Michelle and her husband, Cameron, have been homeschooling since 2001. They teach their six boys in beautiful North Idaho. Michelle has a bachelor's degree in biology and loves history and government. She writes most of the history and science sections of Layers of Learning.
Michelle was nicknamed "the vocabulary kid" when she was young because she knows so many word definitions. She can most often be seen either at her computer or with her nose in a book. She's a chocolate fanatic. She has an absolute no whining policy in her house, and she runs, reads, and writes for fun.
Michelle homeschools at the kitchen table with a big chalkboard on one wall and bookshelves on the other.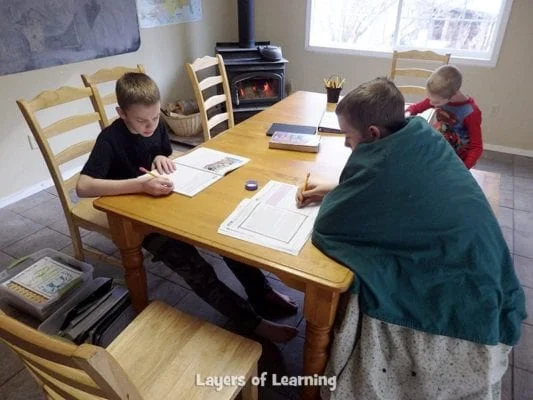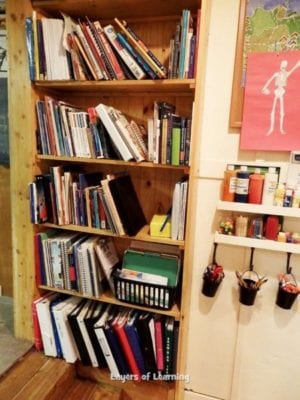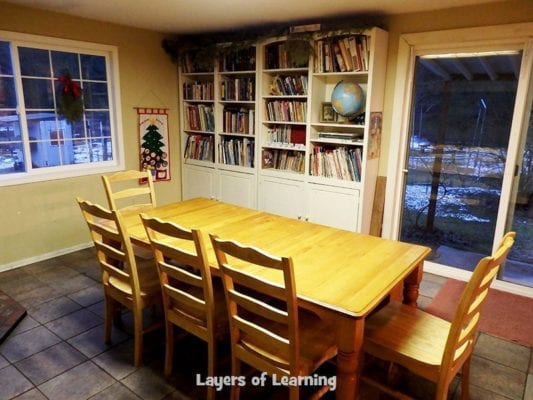 A Little About Karen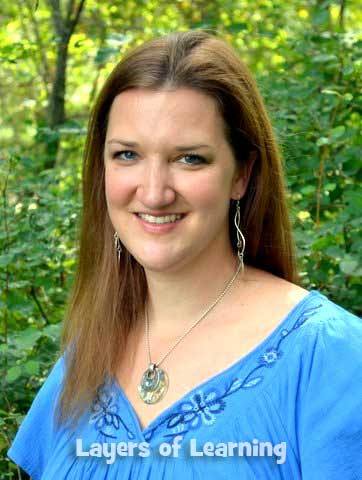 Karen, a mother of four (2 boys & 2 girls), has homeschooled her kids for over a decade with her husband, Bob. She has a bachelor's degree in child development and education. She lives in North Idaho as well. Karen is our resident arts expert and loves teaching writing and reading. Her dream job is being a childrens' librarian.
If you're talking to us on facebook or other social media, it's Karen you're talking with. She's also the one who signs our email to you with "warmly", and she really means it. She is often found on the sidelines of a basketball court cheering her kids on, in her garden puttering, or playing board games whenever she can garner competition.
Karen's schoolroom is a colorful cozy space above her garage. There are desks for each kid, comfy couches to sink into and lots of organized supplies.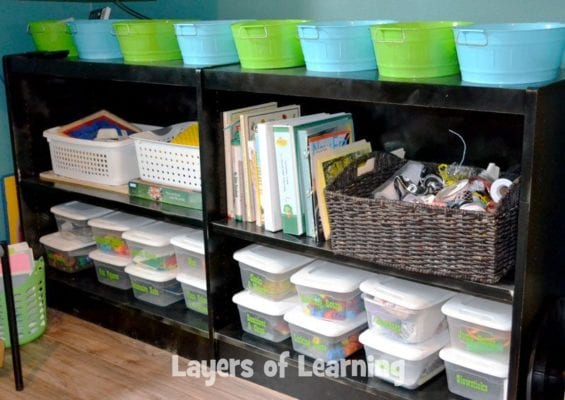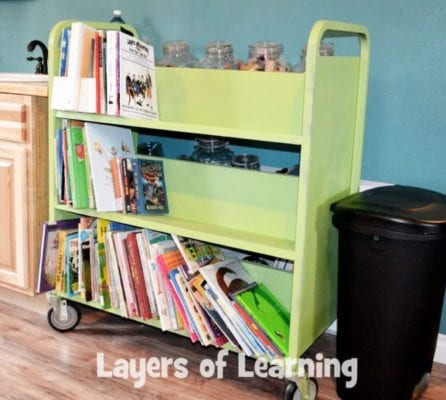 Thanks for getting to know us.