The Layers of Learning Podcast with Karen and Michelle is here to help you get your whole family learning together in your homeschool. We are the sisters behind Layers of Learning. We love getting together to chat about homeschooling and this podcast is just a series of our chats. We're inviting you to listen in on our conversations.
We both have big families, but we teach almost all of our school subjects to everyone at once. We want to help you find the joy in that too, so we talk a lot about family homeschooling. To see all of our episodes, visit our Layers of Learning Podcast Page. Join us as we explore how to have a happy, hands-on, family-style homeschool.
How To Teach Art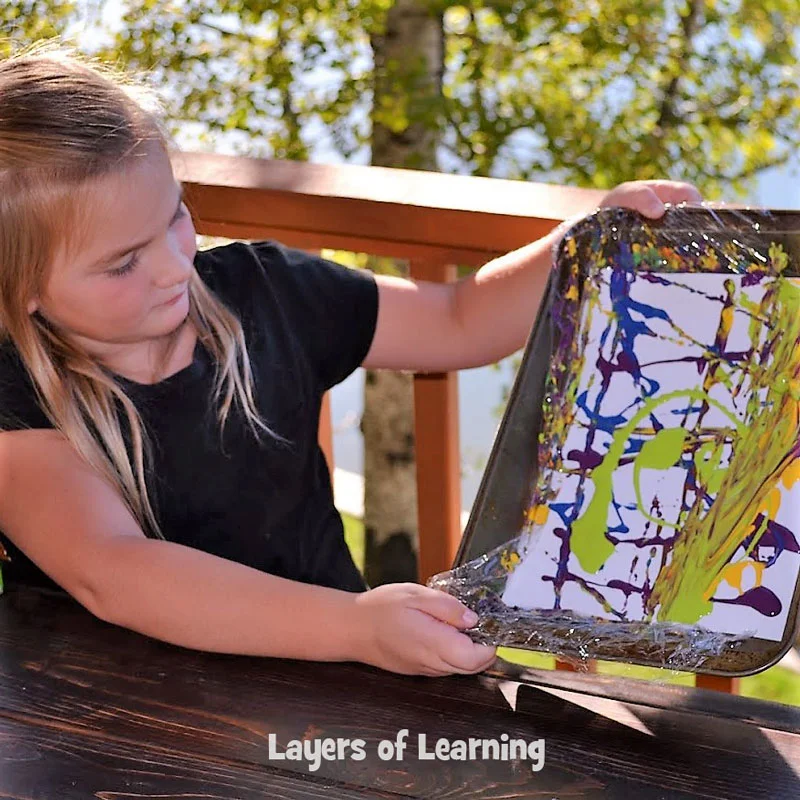 A lot of homeschool parents struggle with knowing how to teach art and why you should even bother with it. If you are tired, busy, or stressed, art lessons are often the first thing to get scratched off your to-do list. Art instruction is an invaluable part of education though, and it doesn't have to be difficult, time-consuming, or laborious. It might just be the ticket to transforming your homeschool into what you've always hoped it would be – a hands-on, creative family school with positivity and excitement for learning.
In this podcast episode, Karen and Michelle talk about how to teach art practically in your homeschool. You will be combining art history with creativity, elements, and principles of art. You will be connecting art to yourselves, to world events, and to human experiences. Most of all, you will finally understand the true value of learning about art and how it will change the way you look at the world.
Here Are A Few Topics You'll Hear About In This Podcast:
How to incorporate the elements of art into your studies
Why you need to examine history as you look at art
How to analyze artwork
Incorporating and boosting creativity
How to use art as a connection between the school subjects you are studying
How family art experiences help develop art skills
Art as a creative and thoughtful pursuit (It needn't be intimidating; you don't need to feel like you're training professional artists. Instead, teach your kids to think creatively, understand how art connects with life, and learn to see deeply and analytically.)
Modeling being happy with your artistic pursuits and results
Click the Play button to hear the podcast, then subscribe below!
Podcast: Play in new window | Download
Subscribe: Google Podcasts | Stitcher | Email | RSS | More
Free Samples
Try family-style homeschooling now with free samples of four Layers of Learning units when you subscribe. You'll get to try family-style history, geography, science, and arts with your children.
You can unsubscribe any time.