The Layers of Learning Podcast with Karen and Michelle is here to help you get your whole family learning together in your homeschool. We are the sisters behind Layers of Learning. We love getting together to chat about homeschooling and this podcast is just a series of our chats. We're inviting you to listen in on our conversations.
We both have big families, but we teach almost all of our school subjects to everyone at once. We want to help you find the joy in that too, so we talk a lot about family homeschooling. To see all of our episodes, visit our Layers of Learning Podcast Page. Join us as we explore how to have a happy, hands-on, family-style homeschool.
All About Planning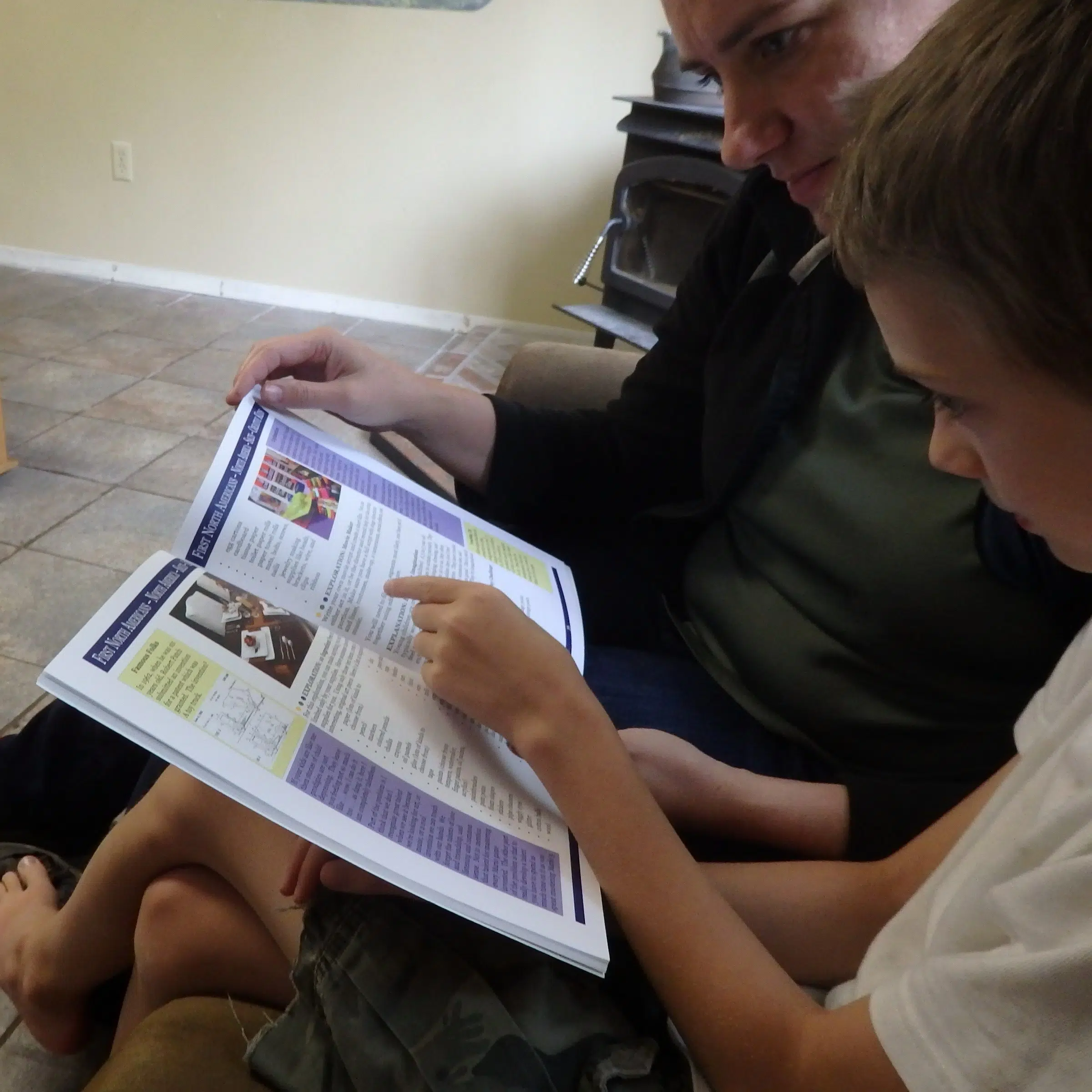 How is your homeschool planning going? As you get started using Layers of Learning, it can feel a little overwhelming, but it doesn't need to. A lot of homeschool parents mistakenly think that their job is to teach their kids about everything. It isn't. Your job is to teach your kids how to learn. There is no list of facts that your kids need to know by the end of high school, but there are a lot of really fun ways to learn about the world. With Layers of Learning in hand, you are ready to explore together. If you can streamline your planning and learn to rely on your routine and learning routines with your kids, you will capitalize on the magic of Layers of Learning. A little bit of homeschool planning with Layers of Learning can go a really long way.
Here Are A Few Topics You'll Hear About In This Podcast
Think of homeschool planning as a way to customize your family's education…you are teaching your kids HOW to learn, not WHAT to learn.
Scripted curriculums may be easy to plan, but they will never teach your kids to love learning
Learn to plan minimally ahead of time, so you can gather necessary supplies and resources, but learn to relax your planning so you don't waste time planning again and again.
You can print the printables as you need them if you have a printer in your home. If you use the units digitally, you can print right from your tablet, laptop, or iPad.
Perfectionist planners can plan every detail, but if you script everything, the learning won't happen naturally within your family. Over planning inhibits flexibility and keeps you from taking fun rabbit trails of learning.
Fill out the Pacing Guide in the Mentor Planner so you can have an overview of your year in place.
Gather some books to add to your home library. You might also want to create some lists on your library's website.
You can also choose some Explorations that interest you, but know that this may change as the year goes on and your kids take interest in certain topics.
You can do all of your planning in the summer, month by month, or week by week.
Setting up your homeschool supplies is part of planning too. You can get your kids' notebooks and things all ready for the year.
A little bit of homeschool planning can go a really long way with Layers of Learning.
Podcast: Play in new window | Download
Subscribe: Google Podcasts | Stitcher | Email | RSS | More