Over and over I hear the same several questions from homeschool parents, and I want to put your mind at ease a bit as you begin homeschooling by answering them right upfront. Here they are:
How do I cover everything?
Can I teach things I don't know?
How do I homeschool when life is hard?
How Do I Cover Everything?
This is the desperate question of so many homeschool moms. And here's my answer: You don't. You don't cover everything.
I realized this as I was feverishly teaching my kids about the Phoenicians. Wait a minute. I never learned this stuff in school. Not even in college.
So before we move on, please absorb this – You DON'T need to teach your kids EVERYTHING. You just need to teach them how to learn. Once they know how to learn – to read and research, to think, write, and speak clearly – they can learn anything they will ever need to. Remember in everything you teach that what you are really teaching is HOW TO LEARN.
But when you feel overwhelmed with all there is to teach and learn, remember…
Don't Do Every Subject Every Day
You don't have to learn everything every day. Math, reading, and writing are daily subjects for the most part, but you have a lot of flexibility with the others. But the extra subjects can be studied on a less frequent basis. Maybe you'll just do sign language on Fridays. Perhaps you'll spend Monday and Wednesday afternoons doing history and geography, while doing science and art on Tuesdays and Thursdays. You might enjoy reading this post on what a week of Layers of Learning can look like. It shows the Subject-of-the-Day method.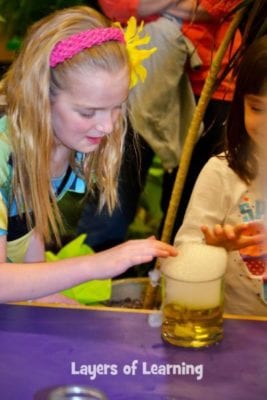 Don't Do Every Subject All Year Long
Study a subject for a few weeks, a quarter, or a semester instead of the whole year, swapping out with a new subject. Sometimes its better to focus more on something for a short time than it is to spend an inadequate amount of time over a long time.
Don't Do It All During "School"
Some subjects may be accomplished through means other than making it part of your school day. Instead of doing P.E. you could require your child to sign up for one sport a year, for example.
In lieu of studying theater you could have your child participate in the Missoula Children's Theater when it comes to town.

Instead of a formal study of science (at least in the younger years), you could make sure your family sits down to watch science documentaries several times a month. And now, you see how homeschooling is not just a way to educate your children, but a lifestyle choice.
Several years ago I had a phone conference with a struggling new homeschool mom. She was trying to juggle teaching all of her kids and never seemed to have time to read with her one son. Whenever she tried, it seemed to get interrupted by her toddlers and other demands. I suggested that perhaps she could read at bedtime with him after the others were asleep. I will never forget her response, "What? It doesn't count if I don't do it during school time, does it?" Of course! Let go of the idea that school must be kept in school and recognize that life is one grand classroom.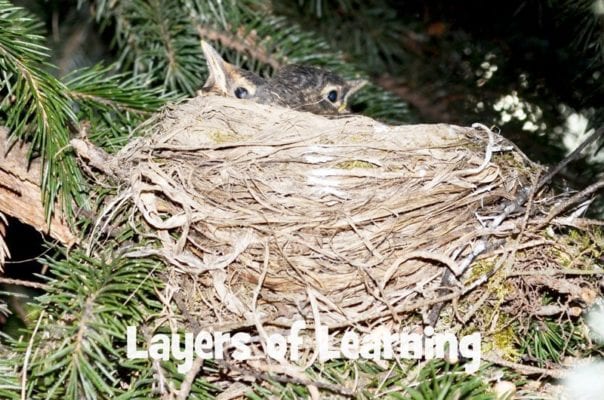 Can I Teach Things I Don't Know?
When I started homeschooling I didn't even know the basics of how to teach a child to read or guide a child in writing a book report. And as for science, let's just say I'm challenged. But I know how to read and I can follow directions. Therefore I can teach my child nearly anything, with a little help from my friends – books. And along the way I'm becoming very well educated along with my kids.
Together, we read the math lessons and work on problems. I don't "teach" our homeschool as much as we all learn together. I am the facilitator, making sure everyone stays on track and is learning, and making sure we have the books and supplies we need, but I don't pretend to know everything.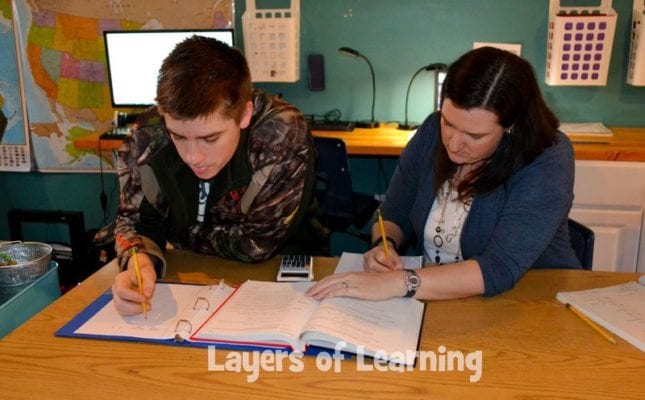 My kids have an art sketchbook, and so do I. They have notebooks for all of their school subjects, full of narrations, notes, and projects; so do I. They write essays; and so do I. We all learn together, Mom included.
Not Knowing Can Make You A Better Teacher
Are you still worried that you just don't know enough? I hear statements like these from new homeschool moms all the time:
"I've never been a good speller."
"I can't remember anything from high school."
"I'm no good at math."
They feel inadequate. They come asking for advice. And I tell them about the best math teacher I ever had.
The best math teacher I ever had was terrible at math. She hated it, in fact. You see, someone who just intrinsically understands something isn't necessarily the best person to teach it. Sometimes things come so naturally to people that they just can't explain them. The best math teacher I ever had realized there were a lot of kids who felt just like she did – dumb at math. Math was so hard for her that she made it her mission in life to make math seem fun and easy. She didn't learn the BEST way to teach addition; she learned 10 different ways to teach it. Different people learn differently and there isn't always a best way. Maybe most importantly, she realized that kids don't care if you have all the answers; they just care if you care enough to keep at it with them until they understand.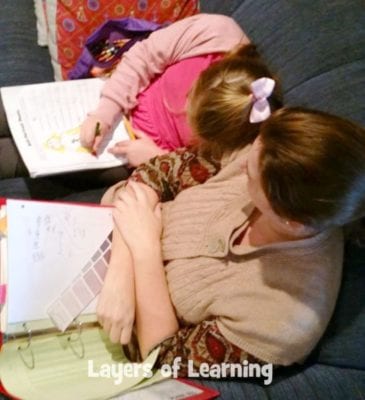 How Do I Homeschool When Life Is Hard?
This question really translates to:
How do I homeschool when. . .
I've just had a baby?
My toddlers are so demanding?
I'm really sick?
My family is moving?
My spouse just lost a job?
I need to go back to work (or school)?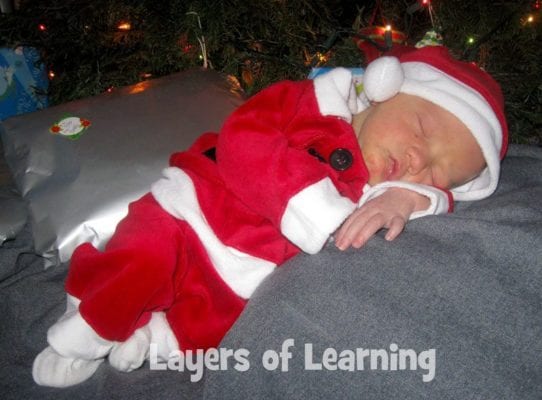 When things are too hard, take comfort in going back to what is most important in teaching your child, again, in order of importance:
When things are too hard, take comfort in going back to what is most important in teaching your child, again, in order of importance:
Morality
Life skills
Reading/ Writing/ Arithmetic
History/ Science/ Geography/Art
Personal Pursuits
So when your kids are struggling, or you are struggling, this will guide you in how to scale back. Worry about the most important things first. Start at the top of the list, and only do what you can. Your challenge won't last forever.
More Questions?
Do you have other questions? Worries? Struggles? I've helped a lot of homeschool moms get their start, and I'd love to help you too. Feel free to send me an e-mail at contact@layers-of-learning.com or come find me, Karen, on our facebook page. You might also want to come join our Layers of Learning facebook group. You'll find supportive homeschool moms and can ask any of your questions there. I'm there too.
Before you go, let's look at one last important thing homeschoolers should know how to do – keep homeschool records. You should always begin with the end in site, and homeschooling ends with a great portfolio.
Free Samples
Try family-style homeschooling now with free samples of four Layers of Learning units when you subscribe. You'll get to try family-style history, geography, science, and arts with your children.
You can unsubscribe any time.