The Layers of Learning Podcast with Karen and Michelle is here to help you get your whole family learning together in your homeschool. We are the sisters behind Layers of Learning. We love getting together to chat about homeschooling and this podcast is just a series of our chats. We're inviting you to listen in on our conversations.
We both have big families, but we teach almost all of our school subjects to everyone at once, and we want to help you find the joy in that too, so we talk a lot about family homeschooling. To see all of our episodes, visit our Layers of Learning Podcast Page. Join us as we explore how to have a happy, hands-on, family-style homeschool.
What To Do When Your Homeschool Blows Up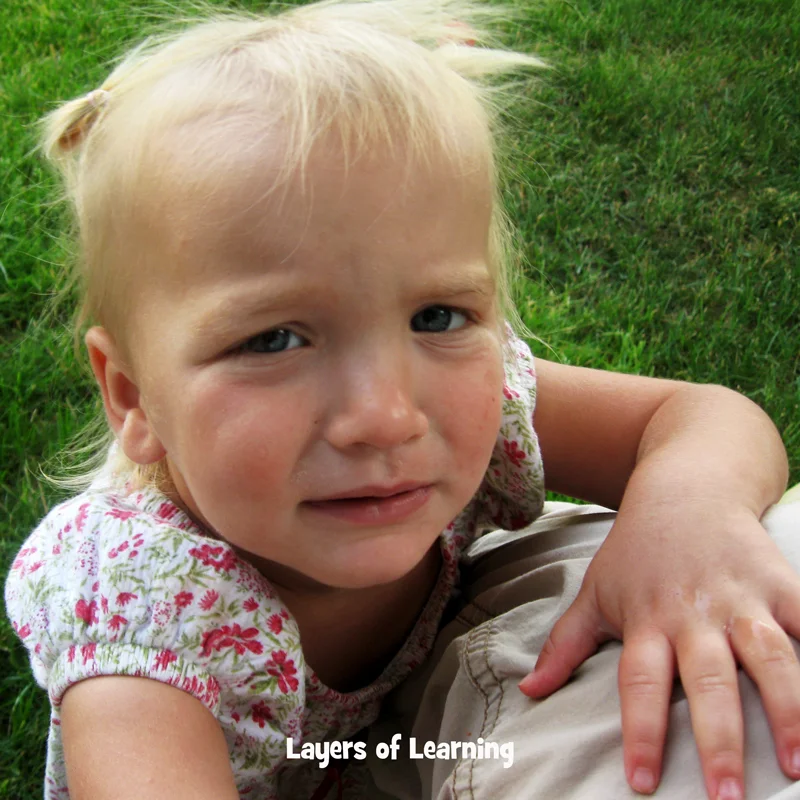 In Episode 26, What To Do When Your Homeschool Blows Up, Michelle and Karen discuss strategies for homeschool families to help them cope when something blows up. Whether it's tantrums or refusing to do school work, anger or disruptive kids, there are a lot of things that disrupt the rhythm of a homeschool day. Not only can you survive these blow-ups, but you can also begin to move past them. Small changes can make a big difference in the happiness and health of your homeschool.
Karen and Michelle share their own experiences and thoughts as long-time homeschool moms who have seen a blow-up or two. Simple, consistent expectations, a balanced school day rhythm, and awareness of the needs of kids and parents alike can become the key to evolving into a calmer and more joyful homeschool. Whether this is a new struggle or a long-time trial, listen to these simple ideas to help curb the blow-ups and contention in your school day. Many of these same strategies can help you salvage a day that gets derailed by interruptions, distractions, and commitments. Every time you build a healthy homeschool rhythm. In addition, listen for tricks on dealing with the teens in your home who may be throwing a wrench in your school day.
Here Are A Few Topics You'll Hear About In This Podcast:
Consistency is your friend
Reset with a break when a conflict or disruption occurs
Physical activities can create calmer kids, so incorporate them within learning time and in small breaks
Built-in breaks can keep the blow-ups from happening
Creating close proximity to provide attention and closeness
Recognizing the individual needs of each of your children – music, quiet, interaction style, physical touch, creativity, order
Put expectations and procedures in place
Kids who don't know what to expect can't behave because they don't know how to behave.
Separate your emotions from your kids' emotions and learn to regulate yourself instead of merely reacting to conflict
Eliminate interruptions and distractions to maintain a productive rhythm to your day
Learn to say no to people, demanding commitments, and busyness
Ideas for dealing with your teenagers who are being disruptive to your homeschool, including shifting the sphere of responsibility, gifting them more independence, helping them set boundaries, and consistently enforcing consequences
Click the Play button to hear the podcast, then subscribe below!
Podcast: Play in new window | Download
Subscribe: Google Podcasts | Stitcher | Email | RSS | More
Free Samples
Try family-style homeschooling now with free samples of four Layers of Learning units when you subscribe. You'll get to try family-style history, geography, science, and arts with your children.
You can unsubscribe any time.