The Layers of Learning Podcast with Karen and Michelle is here to help you get your whole family learning together in your homeschool. We are the sisters behind Layers of Learning. We love getting together to chat about homeschooling and this podcast is just a series of our chats. We're inviting you to listen in on our conversations.
We both have big families, but we teach almost all of our school subjects to everyone at once. We want to help you find the joy in that too, so we talk a lot about family homeschooling. To see all of our episodes, visit our Layers of Learning Podcast Page. Join us as we explore how to have a happy, hands-on, family-style homeschool.
How To Teach Science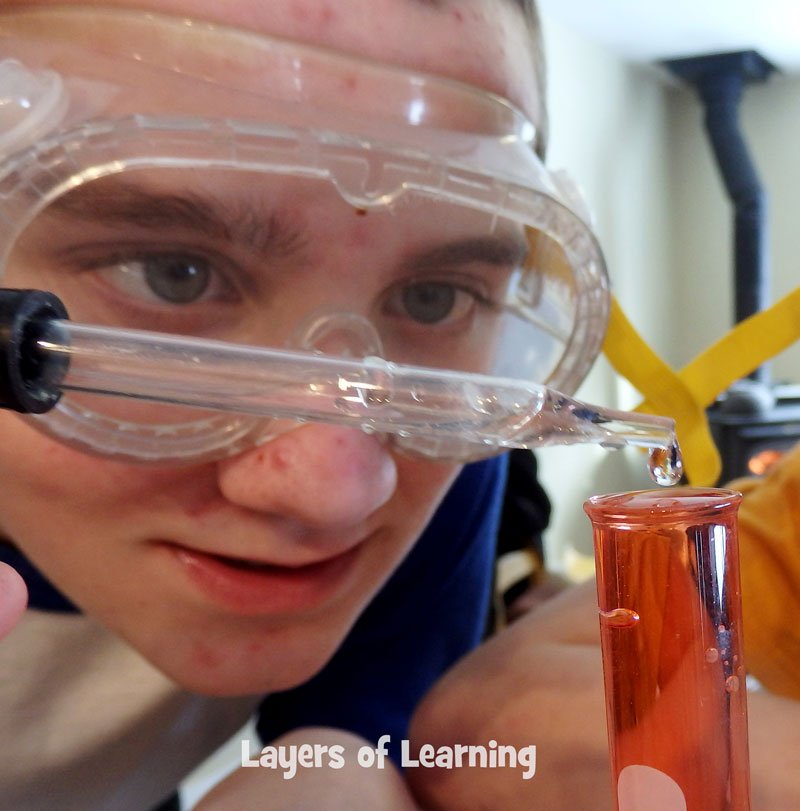 Do you struggle with knowing how to teach science? Michelle and Karen chat about the one school subject that seems to be the most intimidating for homeschool families – science. Science should be joyful and fun, not difficult and scary.
Michelle, one of the authors of Layers of Learning, is a biologist and science enthusiast. She talks about how you can approach science in your homeschool. The study of science is just the study of our natural world. When you begin to explore the natural world curiously, you will begin to truly enjoy your science studies as a family. The best scientists can explain scientific concepts to a six-year-old, so shake off the idea that it's too difficult for you! In this episode, you will get a glimpse of how we approach science lessons with our own kids. We combine scientific principles with experiments and hands-on activities. You might enjoy these sample science lessons if you want a peek at how Layers of Learning teaches science.
Here Are A Few Topics You'll Hear About In This Podcast:
Start teaching scientific concepts simply and then add greater understanding with each repetition. The four-year homeschooling cycle of Layers of Learning naturally uses this format to help you get deeper into your scientific understanding as you get older.
Science experiments aren't truly valuable if you don't tie in the scientific principle. (An online search for "cool science experiments" isn't always valuable!)
Diagramming and drawing what we observe is important. Kids can also learn to create tables, record data, look for patterns, and spot details as they observe the world.
Realizing how much we don't know is just as important as learning what we. We begin to truly think like scientists when we see all that's yet to be discovered and understood.
Noticing scientific principles all around you is a good first step. Every branch of science – earth science and astronomy, chemistry, physics, and biology – can be observed all around us.
Learn about real scientists through reading kid-friendly biographies and books written by real scientists.
Watch documentaries and YouTube videos to see experiments and demonstrations of things that aren't accessible for you to do in your home.
Delve into the modern research that's happening today and discuss the cutting edge of science, ethics, and experimentation.
Learn about science as a family and explore each topic together. You get to learn with your kids too, so never be afraid. You are ready to teach science!
Click the Play button to hear the podcast, then subscribe below!
Podcast: Play in new window | Download
Subscribe: Google Podcasts | Stitcher | Email | RSS | More