The Layers of Learning Podcast with Karen and Michelle is here to help you get your whole family learning together in your homeschool. We are the sisters behind Layers of Learning. We love getting together to chat about homeschooling and this podcast is just a series of our chats. We're inviting you to listen in on our conversations.
We both have big families, but we teach almost all of our school subjects to everyone at once. We want to help you find the joy in that too, so we talk a lot about family homeschooling. To see all of our episodes, visit our Layers of Learning Podcast Page. Join us as we explore how to have a happy, hands-on, family-style homeschool.
learning Challenges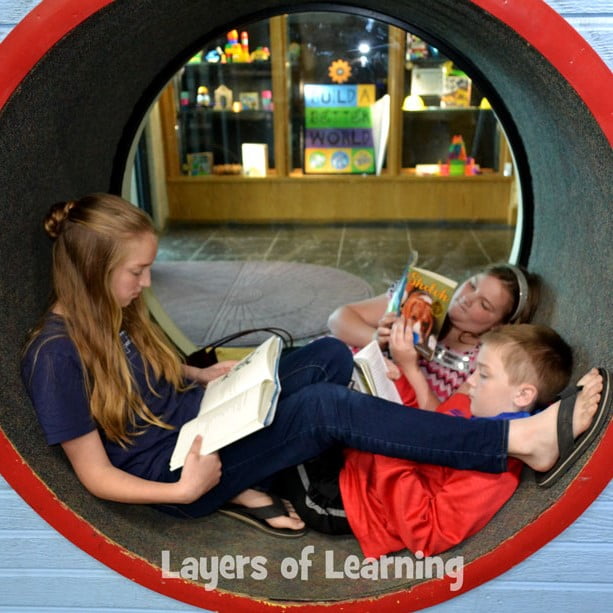 Most kids struggle with one thing or another as they are learning. We apply labels to their learning challenges. Worries abound. We wonder how we can help and tend to want to "fix" kids who are struggling. The truth is that we all have things we are talented at and things that don't come as naturally to us. Within the world of schools and education, we value language skills. The level of our reading and writing abilities is almost the only gauge we use to decide how smart and capable kids are. Although they are very important skills, they are not the only skills. Often, kids who struggle with reading and writing really excel in other areas. Search for their talents and scaffold them in the areas they need help. Most of all, notice what they are good at as much (or more!) than you notice their learning challenges.
Here Are A Few Topics You'll Hear About in this Podcast:
There are lots of skills and talents that we all possess and we aren't all good at all of them.
How to help kids with learning struggles, even dyslexic kids, to love books and love reading
Incorporating books and reading into your homeschool day with kids who struggle in that area
How to scaffold and support your struggling learners
There is no miracle program that "cures" learning disabilities
Small chunks of time and simple assignments in the tough subjects help kids who struggle
Slow down when your kids struggle. Repeat things for understanding and to let them mature into understanding.
Kids can exceed expectations and excel when they are encouraged and have a goal in mind. Kids can do hard things!
Ideas for incorporating movement into a homeschool day to help kids who struggle
Tips for how to scaffold your kids and boost them up as they learn
Parents can research learning challenges to provide a boost for themselves as a learning coach as much as to help the kids who are struggling.
Notice and point out their strengths and achievements. Pour on the love and be their support system. Have high expectations and recognize their abilities as much as their disabilities.
Click the Play button to hear the podcast, then subscribe below!
Podcast: Play in new window | Download
Subscribe: Google Podcasts | Stitcher | Email | RSS | More