The Layers of Learning Podcast with Karen and Michelle is here to help you get your whole family learning together in your homeschool. We are the sisters behind Layers of Learning. We love getting together to chat about homeschooling and this podcast is just a series of our chats. We're inviting you to listen in on our conversations.
We both have big families, but we teach almost all of our school subjects to everyone at once. We want to help you find the joy in that too, so we talk a lot about family homeschooling. To see all of our episodes, visit our Layers of Learning Podcast Page. Join us as we explore how to have a happy, hands-on, family-style homeschool.
High School in Homeschool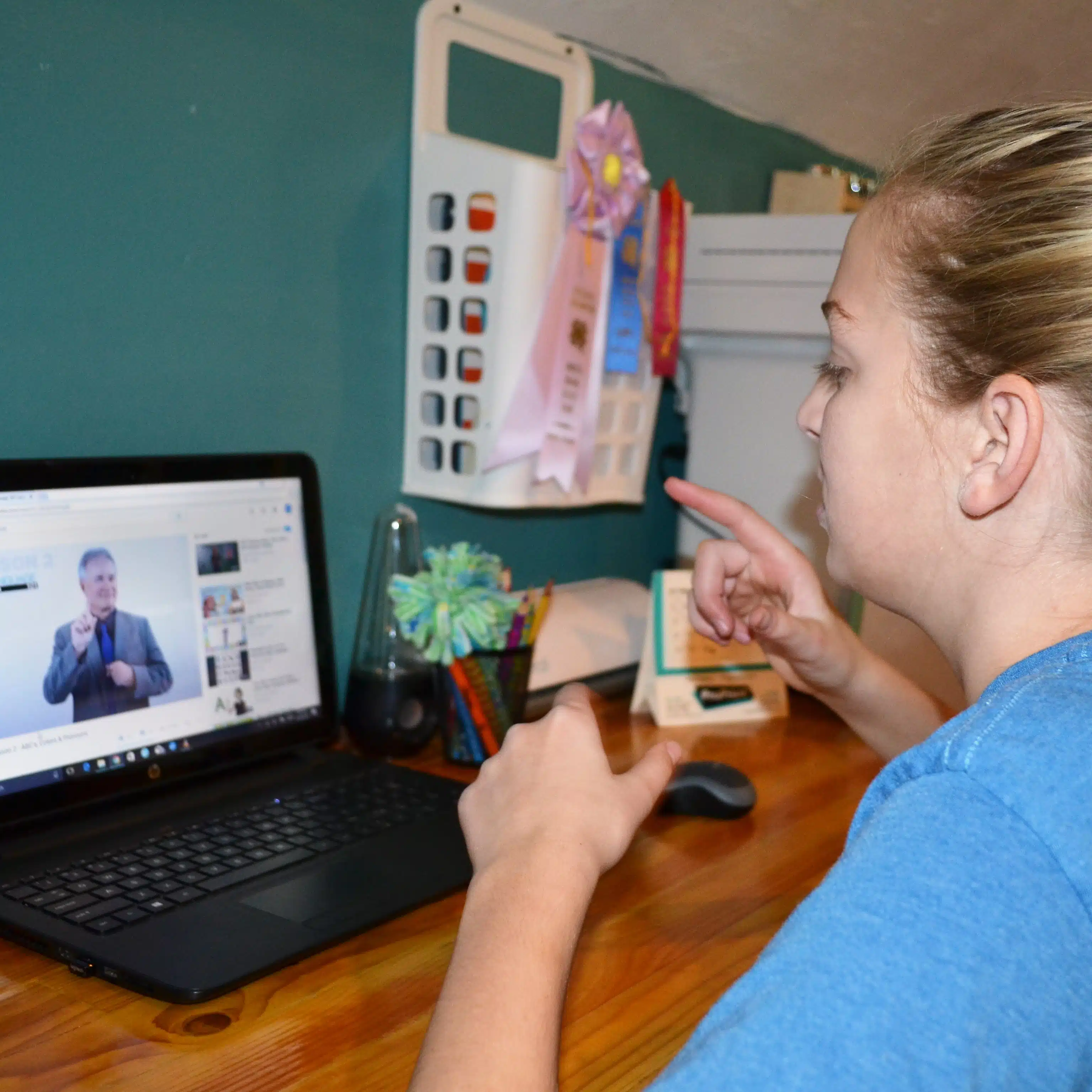 Homeschooling feels pretty intimidating when you hit high school age. All of of sudden, you're teaching topics you aren't sure you understand yourself. Tests, and papers, and grading feel critical. And you have to create a transcript that will go with your kids through life – into college, careers, and beyond. Are you up to it? The truth is, homeschooling in high school doesn't need to be intimidating. Although there are some adjustments in what it looks like, you really are capable. You will learn right alongside your teens. You can adapt their schedule to meet your teen's and your family's needs, and you can personalize the instruction to meet your teen.
Homeschooling in high school can be really rewarding. It's amazing to see your kids grow into the their true selves, discover their passions, and learn alongside your family. They get to learn independence with you as their mentor, and it can be rewarding for everyone. Trust in yourself and your abilities and you can successfully navigate the high school years with your teens.
Here Are A Few Topics You'll Hear About In This Podcast
Your high school teens will gradually begin to learn more independently. They may take online classes, have more outside activities, and also just work on all of their school work with greater independence.
Parents need to make sure teens are accountable and are getting their work done.
You can learn alongside your kids. You don't have to know everything ahead of time and prepare lessons, but you do need to be willing to learn with them.
You will start to think in terms of semesters, terms, or courses instead of teaching individual units.
Utilizing planners will help both you and your teens.
Have authentic discussions and help your kids increase their independence
Teens will begin to have interactions with other adults who serve as mentors as well.
Choose the right number of courses and activities to help them grow, but not be overly stressed, busy, and overwhelmed.
Teens can help teach and mentor their younger siblings.
Older kids may use more technology. They will likely be typing papers, doing online research, and maybe taking some online courses. You may need to establish guidelines, rules, and limits so technology doesn't take over their time and their lives as they have more screens.
You can still have the joys and benefits of family school as your teens grow up.
The main difference between the early years of homeschool and high school is your record-keeping. You need to help them open doors in their lives by keeping good records. Here is a link to the Gradebook and Transcript we use.
Podcast: Play in new window | Download
Subscribe: Google Podcasts | Stitcher | Email | RSS | More
Free Samples
Try family-style homeschooling now with free samples of four Layers of Learning units when you subscribe. You'll get to try family-style history, geography, science, and arts with your children.
You can unsubscribe any time.