The library is one of our happy places.  And library activities and games make it all that much more fun.  Come see some things we do at the library, but first. . .
A friend of mine once told me that she won't take her kids to the library because letting them handle all those books other people have touched just seems dirty.  SHOCK.  AWE.  Seriously?  Never in my life had I considered the library to be dirty.
It makes me feel quite the opposite.  Something about mountains of shelves full of thousands of books makes me feel all warm and hopeful, a little lovey even.  We try not to let a week go by without an outing to the library.  It's our favorite and most often made expedition.
How To Make A Library Outing Fun
I do a couple of things to make it stay fun for my kids:
I allow us plenty of time to peruse, play, do any activities they have, and just browse through all those glorious books.  Ours has a little puppet theater and computer stations, so it really never gets old.
I read a few books to them while they're there.  My goal is to find something really fun and captivating so they get a little of my book contagion too.
I find books for them that I know they will be into.  Sometimes that's hard to do because it isn't necessarily what I would choose for them.   Last week I found a book for my 9-year-old son about how to make cool paper airplanes.  My first choice for him?  No.  Great literature?  No.  Important knowledge?  No.  But he loved it.  And because he loved it he now loves books a little more than before.
I get each kid his own library card with his very own name on it.  They get to check out their own books and be responsible for finding all their own books when it's time to gather them up and take them all back.
I limit the number of books they can check out.  This may seem opposite of my goal to get them to love books, but really, it makes them choose books more carefully and they end up getting better ones.  They actually read all the books they check out AND they are begging me to take them back to the library to get more.
Library Outing Activities
Here are 3 printable library activities to try out on your future expeditions to the library:
The first one is a library scavenger hunt.
The second is an interview with a librarian.  You may have to make prior arrangements, but often the librarians are available and happy to help you with anything when it comes to learning more about the library.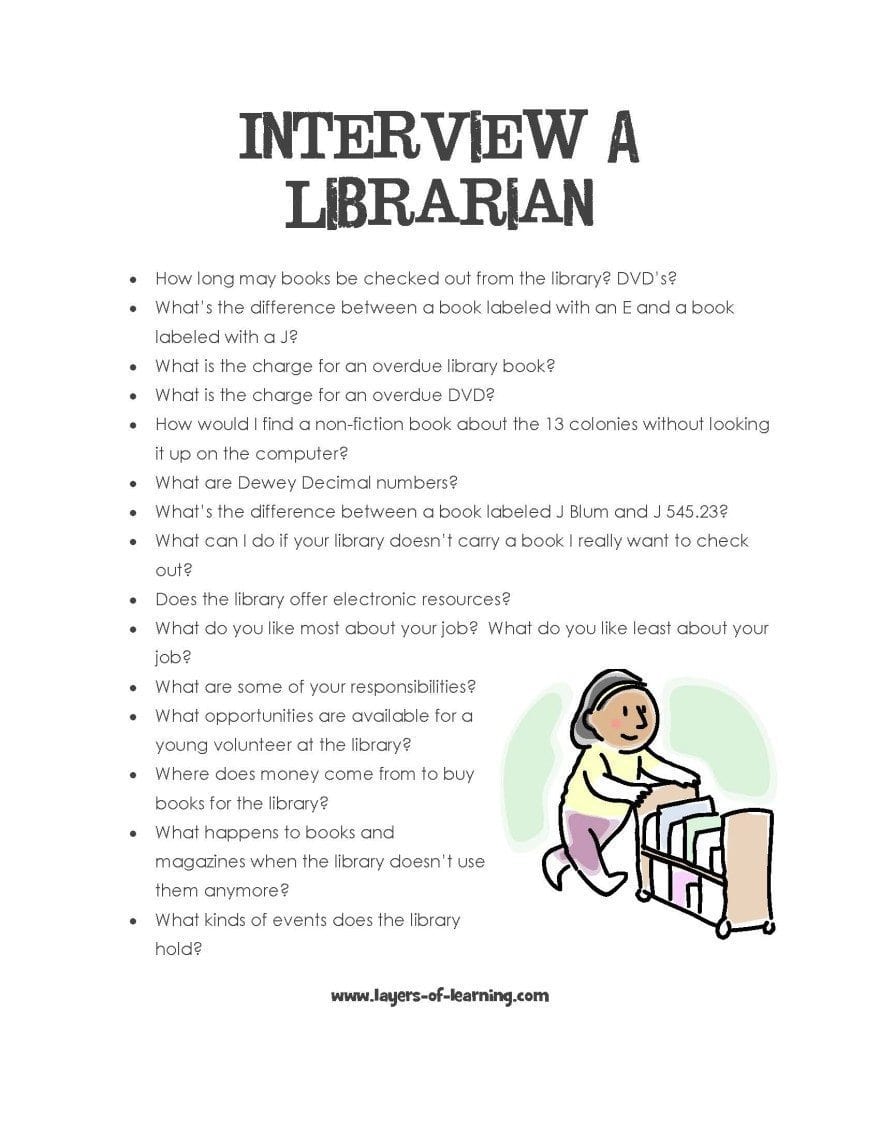 And the third activity is an Explore Your Library Challenge: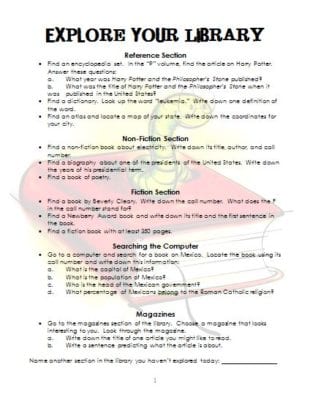 Hope you enjoy the activities and some fun expeditions to the library.  The weekly library tradition is one we're definitely holding on to.  Germy books and all.
More From Layers of Learning
Check out our bookworms page for lots more reading fun!
Free Samples
Try family-style homeschooling now with free samples of four Layers of Learning units when you subscribe. You'll get to try family-style history, geography, science, and arts with your children.
You can unsubscribe any time.