The Layers of Learning Podcast with Karen and Michelle is here to help you get your whole family learning together in your homeschool. We are the sisters behind Layers of Learning. We love getting together to chat about homeschooling and this podcast is just a series of our chats. We're inviting you to listen in on our conversations.
We both have big families, but we teach almost all of our school subjects to everyone at once, and we want to help you find the joy in that too, so we talk a lot about family homeschooling. To see all of our episodes, visit our Layers of Learning Podcast Page. Join us as we explore how to have a happy, hands-on, family-style homeschool.
Writer's Workshop, Mentoring Your Kids Positively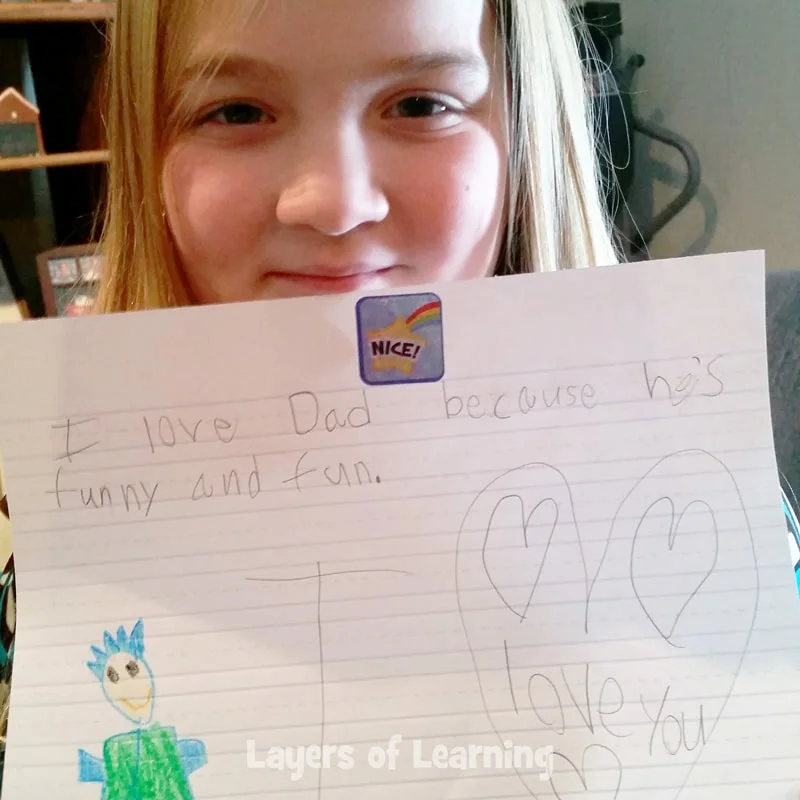 In this podcast, Michelle continues to pick Karen's brain about teaching writing. Learn how to have a happy and thriving Writer's Workshop in your homeschool. Writer's Workshop is a growth process for both the kids and the parent or writing mentor, and this discussion will help you frame writing in a positive way so you can encourage even your reluctant writers.
Karen has been teaching in the Writer's Workshop style for over a decade and shares insights about how to stay positive, learn the skills you need to be an effective teacher, and know how to encourage your kids.
You will ALL grow through the Writer's Workshop approach – the kids who are budding authors as well as the parent who is learning about teaching writing. This fun, creative, relaxed way to think about writing instruction will encourage the communication aspect of writing while growing the skills gradually.
Here are a few topics you'll hear about in this podcast:
How to help reluctant writers to progress
Individualizing the program to meet the needs of all of your little writers
Things that the parent or writing mentor can do to gauge and encourage progress
Focusing on discussions, pre-writing, and communicating ideas as a springboard for writing lessons
Involving everyone in the family in your Writer's Workshop, even the parent
How to handle teaching grammar and writing skills
Tools you can use to edit
Teaching kids that writing is an artistic venture and a way to communicate
Staying positive with your young writers
Click the Play button to hear the podcast, then subscribe below!
Podcast: Play in new window | Download
Subscribe: Google Podcasts | Stitcher | Email | RSS | More