The Layers of Learning Podcast with Karen and Michelle is here to help you get your whole family learning together in your homeschool. We are the sisters behind Layers of Learning. We love getting together to chat about homeschooling and this podcast is just a series of our chats. We're inviting you to listen in on our conversations.
We both have big families, but we teach almost all of our school subjects to everyone at once, and we want to help you find the joy in that too, so we talk a lot about family homeschooling. To see all of our episodes, visit our Layers of Learning Podcast Page. Join us as we explore how to have a happy, hands-on, family-style homeschool.
Teaching Resilience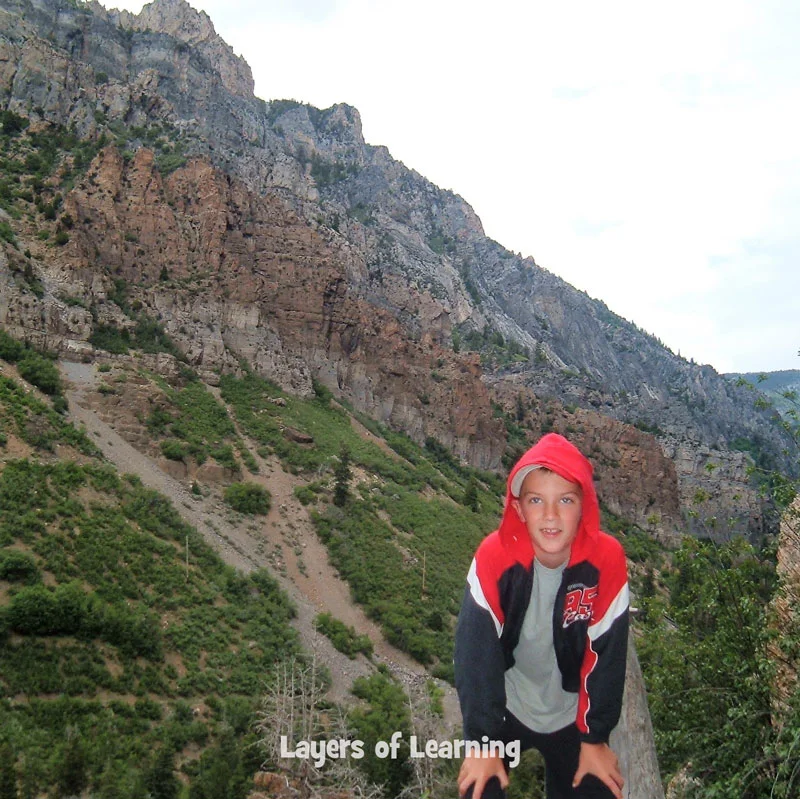 In Episode 22, Teaching Resilience, Michelle and Karen share ideas for how to help kids tackle the mountains in their lives, whether it's a tough math problem or the death of a family member or any other hardship that arises. It's not easy to be the sole person in charge of your kids' educations and to feel like everything rests heavily on your shoulders. Homeschool parents teach not only school subjects, but also life subjects. Resilience is one of those lessons we all need, and it is best learned when the challenges and consequences are smaller and more manageable.
Listen in for a bit of inspiration about how you can turn a normal homeschool problem into a lesson in resilience. We talk about some tools that can help your kids overcome struggles, ways you can discuss their problems and help them through without removing the obstacle, and things you can do to enable them to deal with strong emotions they feel. Once we know how to approach problems and have the people and tools in place to climb whatever mountains are in our paths, we can grow stronger from our struggles rather than having us be defined by them and having our progress stopped. Resilience is one of those life lessons that doesn't come up in a textbook, but it's an important one for a homeschool parent to teach.
Here Are A Few Topics You'll Hear About In This Podcast:
Building a strong community of trusted people
Teaching kids how to look for solutions instead of just reacting
Helping kids see challenges as something to overcome, not obstacles that will cause them to fail
Developing optimism
Avoiding the tendency to solve your kids' problems for them
Putting emotions in their proper perspective
Finding strategies to deal with stresses, both big and small
Setting goals
Click the Play button to hear the podcast, then subscribe below!
Podcast: Play in new window | Download
Subscribe: Google Podcasts | Email | RSS | More
Free Samples
Try family-style homeschooling now with free samples of four Layers of Learning units when you subscribe. You'll get to try family-style history, geography, science, and arts with your children.
You can unsubscribe any time.