The Layers of Learning Podcast with Karen and Michelle is here to help you get your whole family learning together in your homeschool. We are the sisters behind Layers of Learning. We love getting together to chat about homeschooling and this podcast is just a series of our chats. We're inviting you to listen in on our conversations.
We both have big families, but we teach almost all of our school subjects to everyone at once. We want to help you find the joy in that too, so we talk a lot about family homeschooling. To see all of our episodes, visit our Layers of Learning Podcast Page. Join us as we explore how to have a happy, hands-on, family-style homeschool.
Teaching Kids To Listen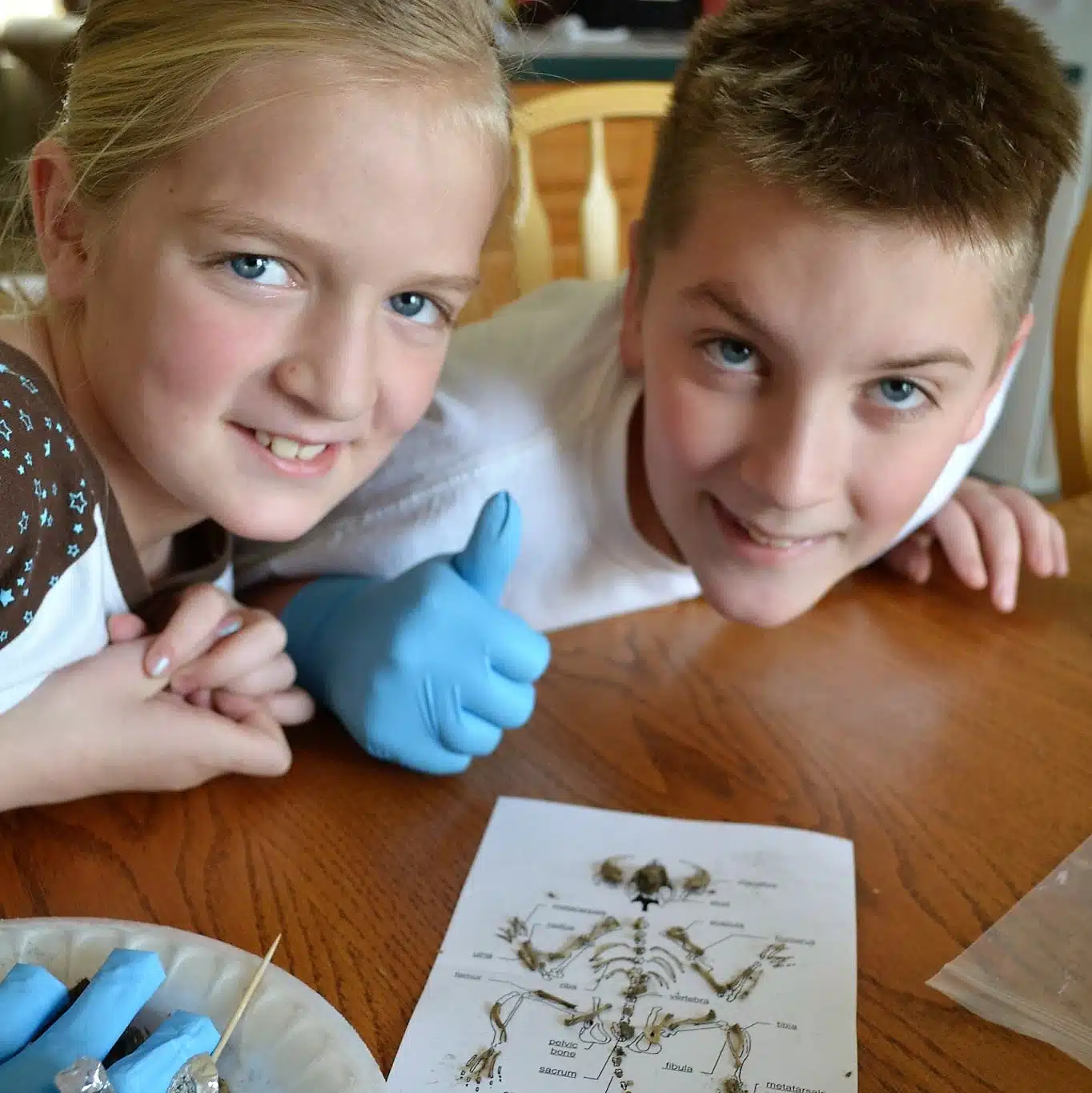 A lot of parents struggle with teaching their kids to listen, and when you're homeschooling 24/7, kids who don't listen to you can be trying on your patience. You are their parent, their mentor, their teacher, their disciplinarian, their cheerleader, their soft place to land, and so much more. If you want to do any of that effectively though, they need to listen to you. Your homeschool day will be so much smoother once your kids have learned to be good listeners.
In this episode of the podcast, you'll hear some simple tips for teaching kids to listen and pay attention when you speak. Little by little, you can teach your kids to meet your expectations by instilling god routines, being clear and consistent, and allowing them to help make the decisions. Furthermore, you will be modeling respectful listening to your kids so they can learn from your example. You'll also hear us talk about basic parenting styles and how these styles can be crucial as you're teaching kids to listen.
Here Are A Few Topics You'll Hear About In This Podcast
Lowering your tone instead a getting shrill helps kids tune into what you're saying instead of tuning you out.
Whispering, or lowering your volume, helps kids learn to actively listen.
Being consistent about expectations helps your kids learn to listen. Even if you lose consistency or if your kids slide backward, get back on track and have high expectations.
If they complain about what you're doing in school, pull out a timer and let them complain completely for one minute…then continue the lesson and complete the lesson.
Listen to your kids just like you are expecting them to listen to you. Model respectful listening.
Give your kids choices in your homeschool. Let them be a part of the planning and allow them to choose the learning path you take.
Provide clear expectations and practice good routines until your kids master the expectations. Sometimes lists help kids to meet expectations. Accountability and consequences also help.
Dimming the lights can help create a calm, peaceful atmosphere to help your kids get calm and listen.
If you're going to count as a warning to your kids, count down instead of counting up.
Routines help your kids understand expectations and have good behavior on "cruise control," without hardly thinking about it once they're established.
Rituals help your kids feel loved and connected to your family; they provide an identity within your family and help kids know they are part of something bigger than themselves. Family unity instead of selfishness is critical in teaching kids to listen.
Podcast: Play in new window | Download
Subscribe: Google Podcasts | Stitcher | Email | RSS | More