The Layers of Learning Podcast with Karen and Michelle is here to help you get your whole family learning together in your homeschool. We are the sisters behind Layers of Learning. We love getting together to chat about homeschooling and this podcast is just a series of our chats. We're inviting you to listen in on our conversations.
We both have big families, but we teach almost all of our school subjects to everyone at once, and we want to help you find the joy in that too, so we talk a lot about family homeschooling. To see all of our episodes, visit our Layers of Learning Podcast Page. Join us as we explore how to have a happy, hands-on, family-style homeschool.
Homeschooling in High School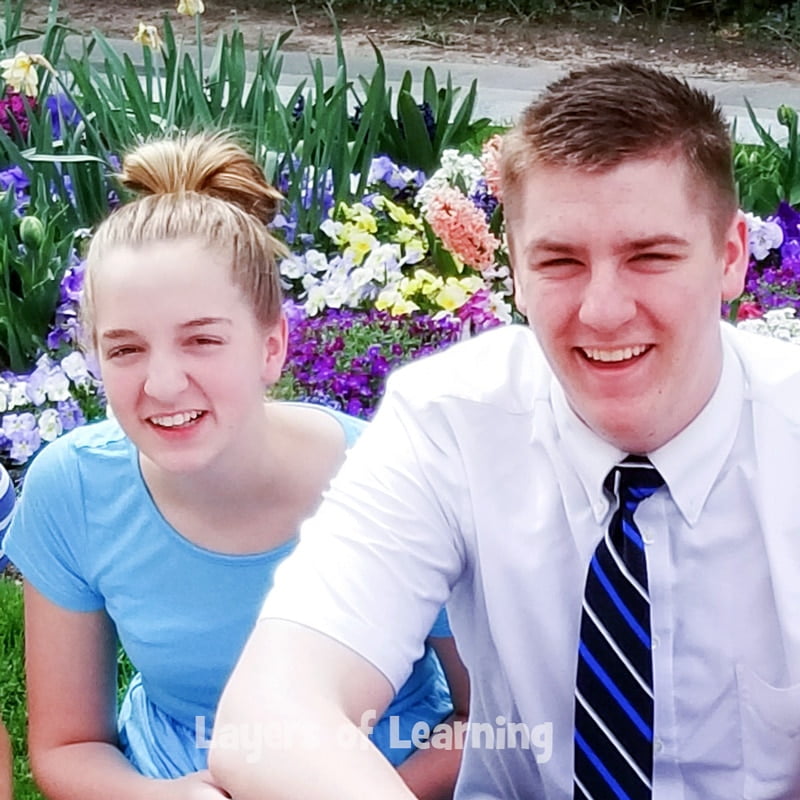 Homeschooling little ones can feel pretty carefree, but as kids approach the high school years the stakes feel a lot higher. Homeschooling in high school is totally doable, even if it seems a little intimidating. Parents worry about transcripts, grades, getting into college, and just what to teach to teenagers. Whatever route you choose, your high schooler should be involved in the decisions. Sit down and discuss his or her goals and desired path, because teenagers only have a few precious years left to learn how to navigate their own lives under the direct guidance of loving parents. This is the time they get to experiment with stretching their wings.
Here are a few topics you'll hear about in this podcast:
Homeschooling in high school involves some careful planning that wasn't required in the earlier grades.
Transcripts matter. They stay with us. It's important to plan out your courses carefully and know what your goals are.
There are lots of paths to take AFTER high school is over, so consider the ones you might want to go down and find out the requirements for your chosen path.
Talk with potential colleges and find out what they are looking for from homeschoolers.
You can utilize community college as a stepping stone between being homeschooled and attending universities.
Gradually build the study and school skills you need to be successful.
Give teens increasing independence as they grow older.
Teach lots of life skills besides just school skills.
Click the Play button to hear the podcast, then subscribe below!
Podcast: Play in new window | Download
Subscribe: Google Podcasts | Stitcher | Email | RSS | More