The Layers of Learning Podcast with Karen and Michelle is here to help you get your whole family learning together in your homeschool. We are the sisters behind Layers of Learning. We love getting together to chat about homeschooling and this podcast is just a series of our chats. We're inviting you to listen in on our conversations.
We both have big families, but we teach almost all of our school subjects to everyone at once. We want to help you find the joy in that too, so we talk a lot about family homeschooling. To see all of our episodes, visit our Layers of Learning Podcast Page. Join us as we explore how to have a happy, hands-on, family-style homeschool.
How To Use Kids' Planners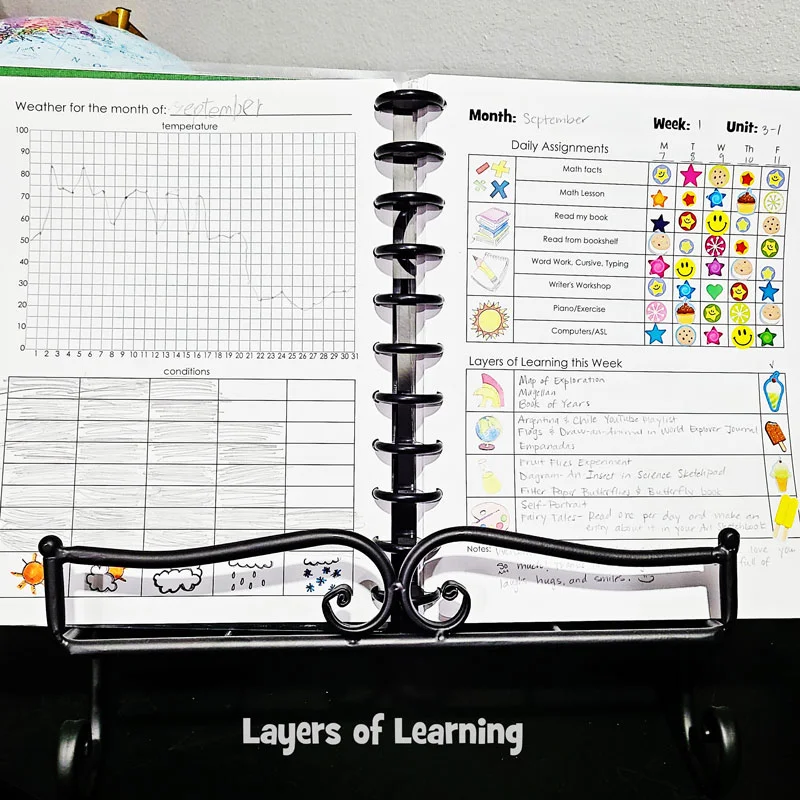 Teaching kids to use planners can feel tough, but the time and energy investment will pay off in huge ways as your kids become more independent and focused learners in your homeschool. In this podcast episode, Michelle and Karen share their experiences and advice about training kids to become more independent and implementing a system of accountability by using kids' planners. They also offer a little guided tour through the pages of the Layers of Learning Kids' Planners and explain how to use the various pages effectively. Simple planners can transform your homeschool for your whole family.
Here Are A Few Topics You'll Hear About in this Podcast:
How to use planners to train kids in independence
Easing stress and lessening wasted time with a plan
How checking things off creates flexibility and productivity
Teaching time management and study skills
How structure and organization create a relaxed environment, not a stressful one
Steps to train kids in using planners, including moments of accountability, training seasons, fun elements like stickers, and events to look forward to
Tours of each of the planners offered on Layers-of-Learning.com: the Early Grades Planner, the Middle Grades Planner, and the High School Planner
Click the Play button to hear the podcast, then subscribe below!
Podcast: Play in new window | Download
Subscribe: Google Podcasts | Email | RSS | More
Free Samples
Try family-style homeschooling now with free samples of four Layers of Learning units when you subscribe. You'll get to try family-style history, geography, science, and arts with your children.
You can unsubscribe any time.