As the homeschool parent, teacher, or co-op class leader, you are the mentor, guiding children through their education. Mentors should read the History Guidebook before teaching Layers of Learning History. It will teach you the philosophy behind history education and behind the Layers of Learning approach. You will also know what supplies to gather, how to plan a year of history, a unit of history, and a day's history lesson. You will also learn how to:
Utilize the Library Lists to read the best books for your children from your library
Teach multiple ages or abilities at once
Use each of the sidebars
Plan assessments for your students based on your individual learning path, not on a textbook author's ideas of what is important
Have confidence that you can plan the best education for your children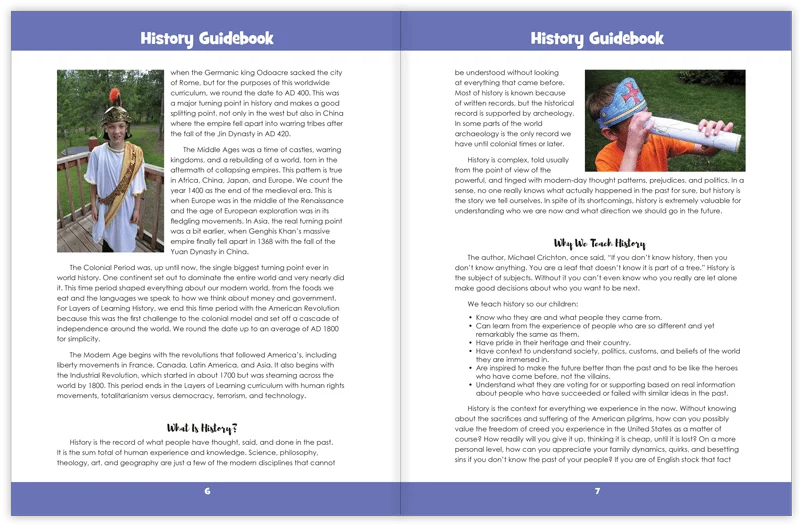 Layers of Learning History is a complete history curriculum for kids from age 6 to 18 and can be used at home with families, in co-op classes, or in schools. It includes hands-on projects, Great Books, varied and interesting literature choices, and primary sources. It also covers the history of the whole world, including every inhabited continent. You will learn about medieval European kings and also medieval kingdoms in Sub-Saharan Africa and Southeast Asia.
Learn more about the Layers of Learning approach and get a copy of  the Units at a Glance, a PDF document that shows all the Layers of Learning titles and subheadings in the Curriculum Guide.