The World Explorer Journal is an 8 1/2″ x 11″ spiral-bound book with a coated coil binding.  The pages are printed on 60# premium paper and the cover is high gloss 100# paper with outside lamination.  The pages are titled to correspond with each Layers of Learning unit.
How to Fill Your Book
Many pages include prompts and simple outline maps for you to fill in the way you want. Each page also includes lots of blank space so kids can fill in facts about the landscape, culture, or people from each part of the world. Here are some ideas of things you can add:
Graphs showing temperature, population, major religions, and so on
Recipes from the region or country
Landmarks, manmade or natural
Foreign vocabulary
Interesting facts
Definitions
Pictures printed from the internet or cut out of magazines
Flaps, pockets, or mini-books pasted on the pages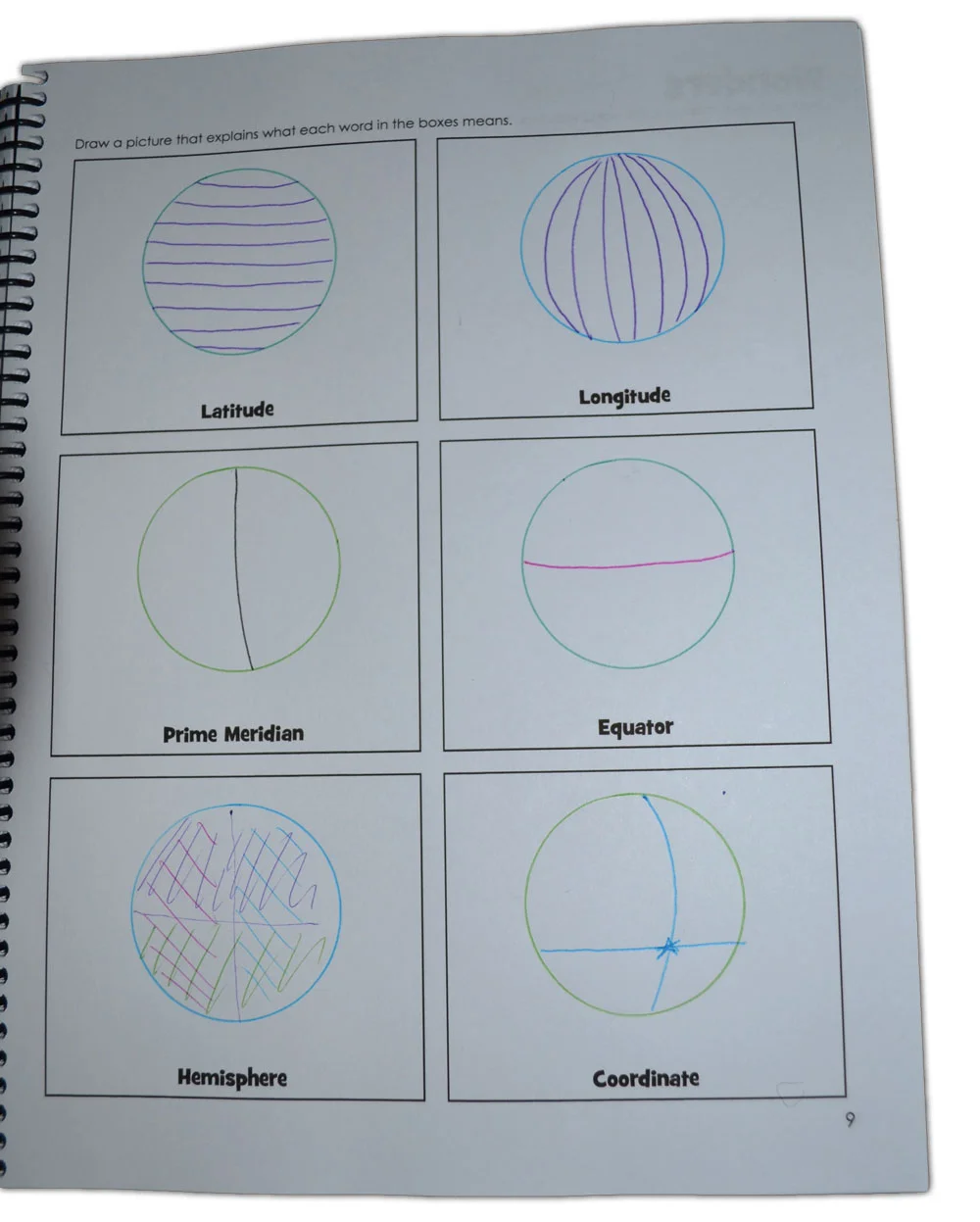 The left hand side of this page is full of things we learned about as we studied Layers of Learning Unit 1-3, "Global Grids".  Each of the two page spreads matches a Layers of Learning unit.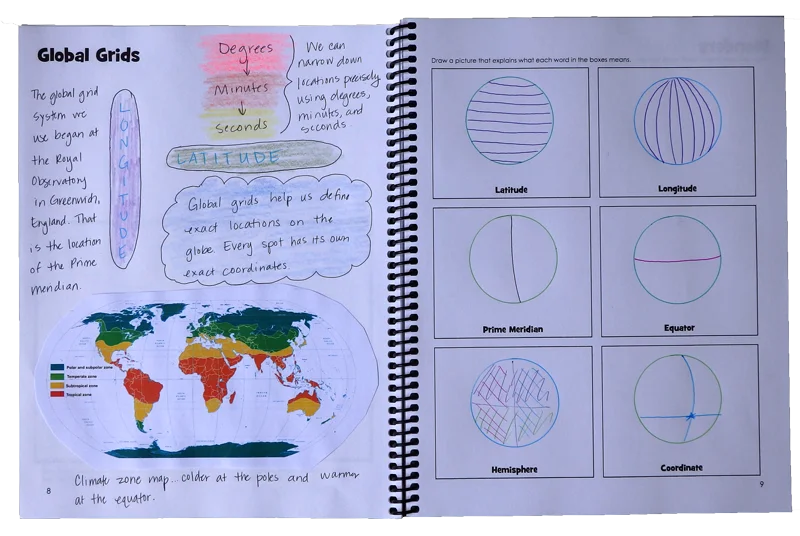 This page, below, began with the outline map of the Arabian Peninsula and a prompt "Can you draw a camel?" on the right hand page.  The things on the page were found in books and videos as we learned about this part of the world.  The drawings are free-hand using images from the internet as guides.