This planner comes as a PDF you can download and print yourself.  The cover files are separate from the body of the planner. 130 pages.
The planner comes in two options full color or black & white.
The files are editable so you can fill in the daily subjects and other fields before you print.
The planner is divided into five sections: Pacing, Calendar, Homeschool, Grade Book, and Lists.
Pacing
In the pacing section the mentor plans the whole year from a big picture view. Here you jot down the units you want to cover, how much time you want to spend on them, and anything you really want to be sure to touch on during this school year.
Calendar
This calendar section has undated monthly calendars where you can enter in your school schedule, holidays, special events, field trips, and anything else to remember when planning your school year.
Homeschool Planning
This is the meat of the planner and has a two page spread for each week of your 36-week school year. The weeks are numbered, but the calendar is undated. We highly recommend leaving it undated until you are actually on the week in question. When you are ready to date it, just circle the month and the dates at the top.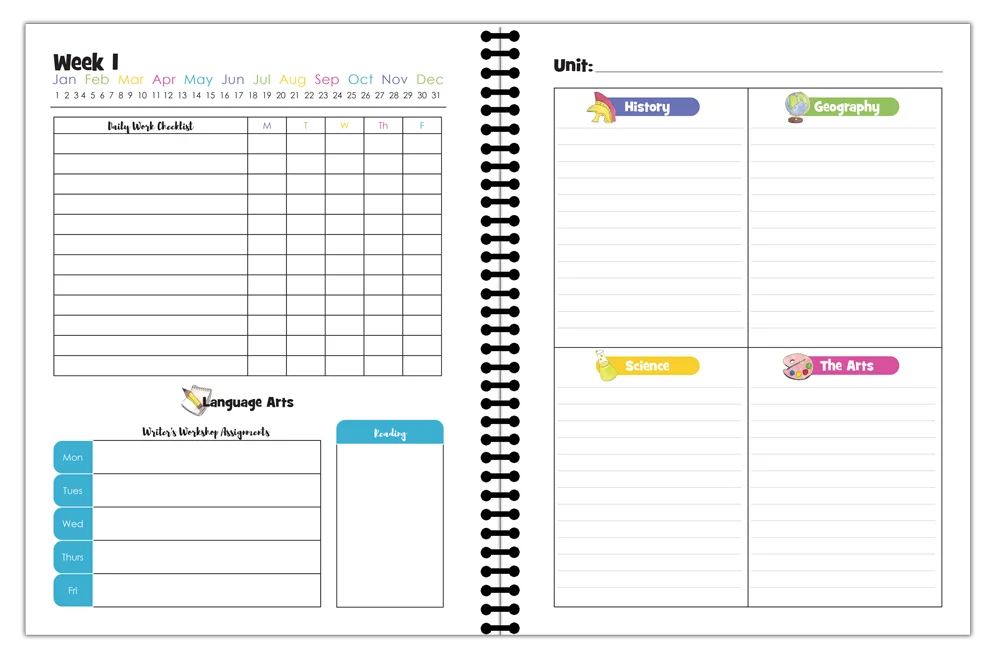 There are spaces to enter in your Writer's Workshop plans, your reading for the week, a checklist of your daily work, and detailed plans for history, geography, science, and arts.
As you complete things in your planner, use a highlighter pen to check it off. Things that don't get done than can easily show up and be moved to a later week.
Grade Book
The grade book section has room for tracking the grades of up to four students.
Put the student's names in the colored tabs at the top, write the assignments to be graded down the column, and then enter in the percentage or points earned.
In this section you will also find a sheet for tracking attendance and one for recording the read-aloud books you have read together during the year.
Lists
This final section is so you have a place to keep track of your brain storms, to-dos, wish lists, or anything else you might need to list.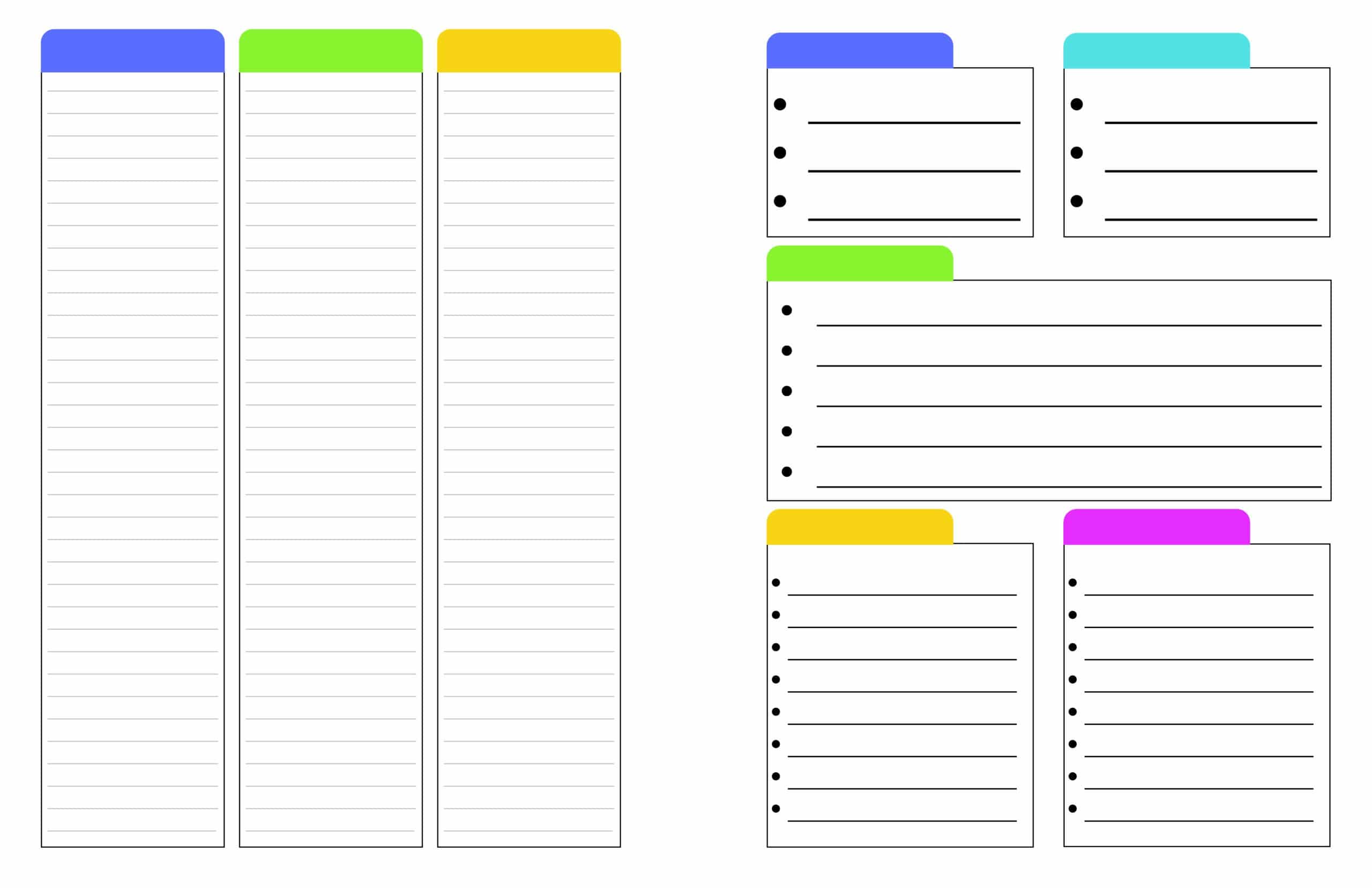 This planner also comes with a bonus downloadable Report Card you can print as often as you need to.
Black & White Version
Choose the black & white version to cut down on printing costs.