This planner is for Layers of Learning homeschool students from
6 years to 18 years old
PDF that you can print yourself
Full color and black and white versions
The covers are in a separate file from the interior pages
114 pages
Editable so you can fill in the daily subjects and other fields before you print
The planner is divided into five tabbed sections: Calendar, Weekly Planner, Reading, Grades, and References.
It is watercolor-themed, so expect color variation.
Calendar
Students can date the monthly calendars and fill in the spaces with holidays, birthdays, homeschool events, and other important dates.
Homeschool Planning
This is where the school week is tracked, assignments are checked off, and students get a look at what is expected for the week. The student planner coordinates with the mentor planner so everyone is on the same page. This section of the planner should remain undated until the current week, so you never feel behind.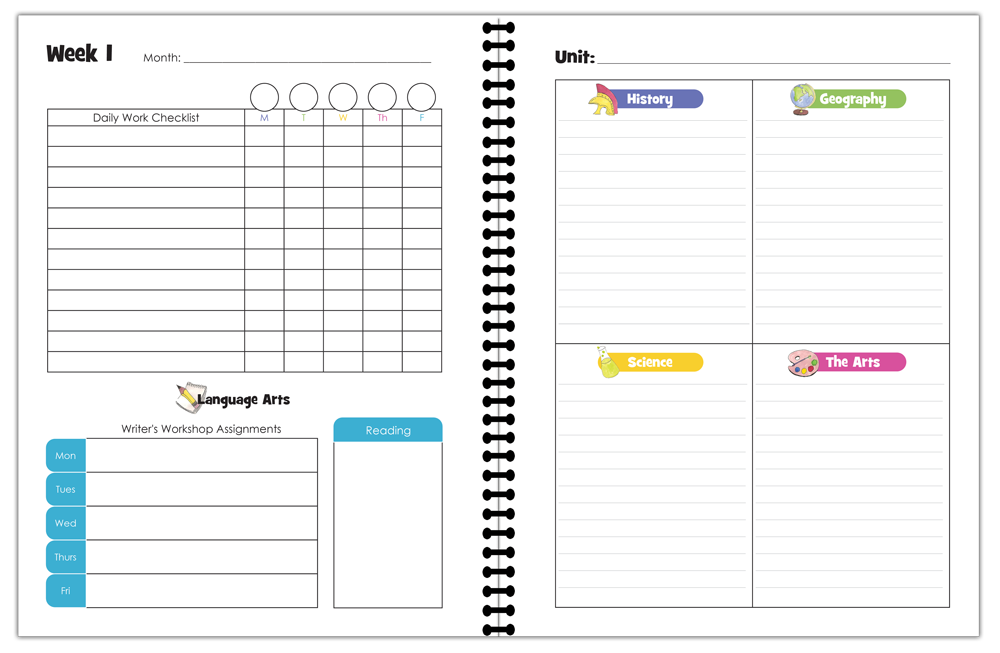 This planner also comes in a black & white version.
Reading
Students can use this section to track the books they've read. On the first sheets, just record the title and author. On the second section of sheets there is space for a summary or opinion of the book as well.
Grades
Here students can write down the grades they receive for assignments so they can track their progress and get feedback in real time. For high schoolers there is also a section for tracking their GPA and transcripts along with jobs, clubs, sports teams, and other extra-curricular activities for college applications.
References
This final section includes quick references like metric conversion charts, multiplication charts, maps, and grammar basics.