The Art Sketchbook is a working artist's creative journal. All through Layers of Learning Arts young artists will be asked to get out their Art Sketchbook and sketch a picture, jot a few notes, paint a scene, or practice with art supplies. It is a tool used to teach both art appreciation and artist's skills. Young artists can use their Art Sketchbook for their own ideas as well as those within the Layers of Learning Arts units.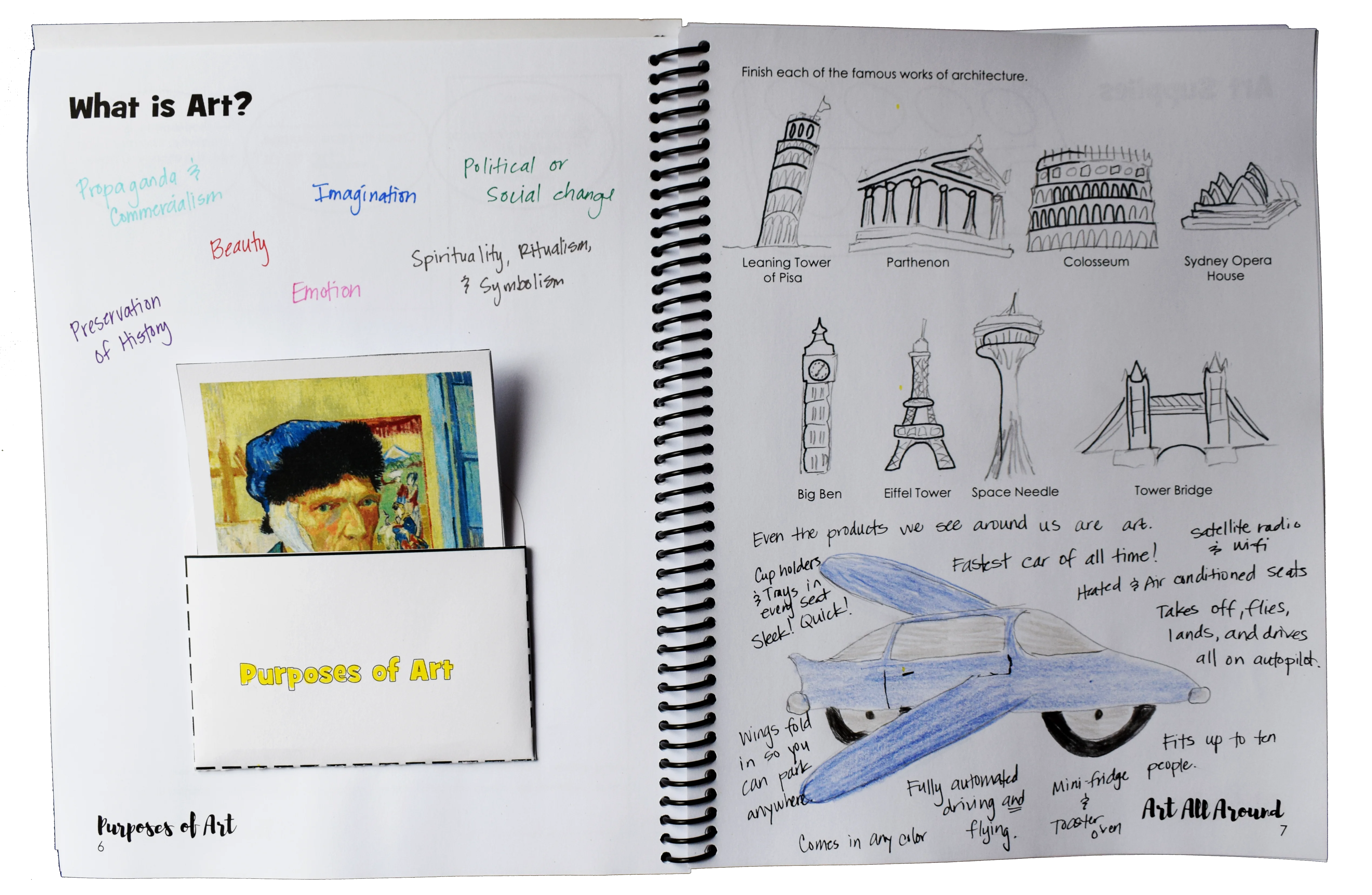 Each Art Sketchbook has a table of contents and the pages within the book are headed with the titles of the units and the subheadings.
Most pages include a prompt or sketch to color in to help you fill in the pages.
The back section of the book is for Art Warm-ups, drawing practice you can do at the beginning of an art lesson.
This Art Sketchbook coordinates with the Layers of Learning Arts program and will make it more enjoyable for all young artists, but if you wish you can substitute any drawing sketchpad.