This Arts Guidebook teaches the mentor how to teach Layers of Learning Arts courses. You will learn why we teach art and how to plan the day's art lesson, an arts unit, and a year of art. You will also learn how to:
Utilize the Library Lists to read the best books for your children from your library
Teach multiple ages or abilities at once
Use each of the sidebars
Plan assessments for your students based on your individual learning path, not on a textbook author's ideas of what is important
Have confidence that you can plan the best arts education for your children, even if you couldn't spot a Picasso if it paraded around your yard in pajamas.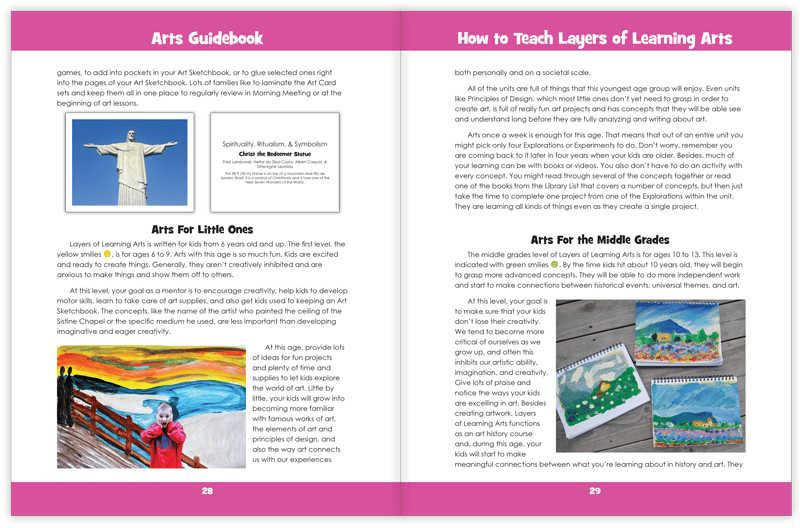 Layers of Learning Arts is a complete arts curriculum for kids from age 6 to 18 and can be used at home with families, in co-op classes, or in schools. It includes hands-on projects, information about famous artists and schools of art, and lots of practice with principles of art and doing art. As you do art you will learn about art all over the world and throughout history.
Learn more about the Layers of Learning approach and get a copy of  the Units at a Glance, a PDF document that shows all the Layers of Learning titles and subheadings in the Curriculum Guide.